Artworks of classic and modern style compose the exhibition that tries to discover the different forms in which the artists have approached the feminine representations throughout the centuries. A selection of authors who are represented in the Ralli Collection, with works from 1900 to 1980. Among them we find André Derain, Marie Laurencin, Louis Latapie or Nicolás Tarkhoff.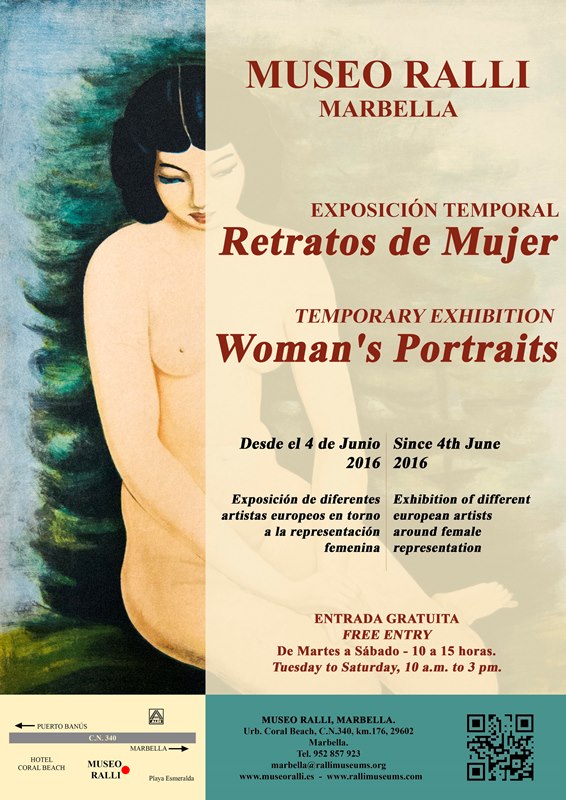 CYCLE OF CINEMA "WOMAN. SENSE AND ART".
17th, 24th June – 1st and 8th July
Cycle of cinema on the occasion of the temporary exhibition "Woman's Portraits ".
Four stories in which women and art share the limelight and try to reflect what Art meant for each and what the presence of women meant for the meaning and rationale of Art. Time: 6:30 p.m. (Spanish Language).
Place: Audio-visual Room in the Museum Ralli of Marbella. Language: Spanish. More information and contact: 952 85 79 23 / [email protected].